"Pro²Future brings AI to industrial manufacturing. Since 2017, the research center has been working on the future of industrial production with a focus on cognitive products and production systems." is reported about Pro2Future GmbH in the Vern@zt special supplement of the OÖ Nachrichten.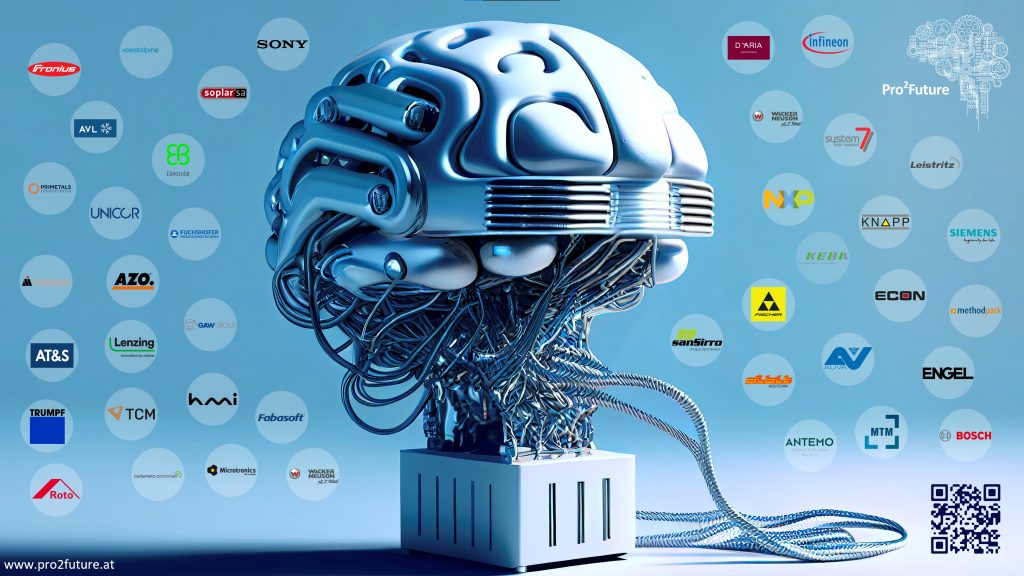 "Human intelligence, the knowledge accumulated in practice, manifests itself in new production systems and in efficient, people-oriented and sustainable products," says Univ.-Prof. Dr. Alois Ferscha, scientific director of the research center.
"Our partners in industry expect practical research with its finger on the pulse – with our scientific partners we offer a modern and flexible research environment, the output of which are best paper – awards at international conferences as well as patents", says DI Gerd Hribernig, managing director of Pro2Future GmbH.
Special supplement;
https://www.nachrichten.at/nachrichten/epaper/epa217525,34934,0,27
more about Pro²Future at OÖ Nachrichten:
https://www.nachrichten.at/themenspecials/wirtschaft/digitalisierung/kunden/kognifizierung-in-der-industrie;art217305,3784024