Recently, our researcher from Area 4.1 – Cognitive Products, Amer Kajmakovic, published the research results in MDPI: Sensor Journal, Special Issue: Recent Advances in Fault Diagnostics, Prognostics, and Intelligent Condition-Based Maintenance.
The article is titled: Degradation Detection in a Redundant Sensor Architecture and was co-authored with the following authors: Amer Kajmakovic, Konrad Diwold, Kay Romer, Jesus Pestana, and Nermin Kajtazovic.
The article can be accessed via the following link: https://doi.org/10.3390/s22124649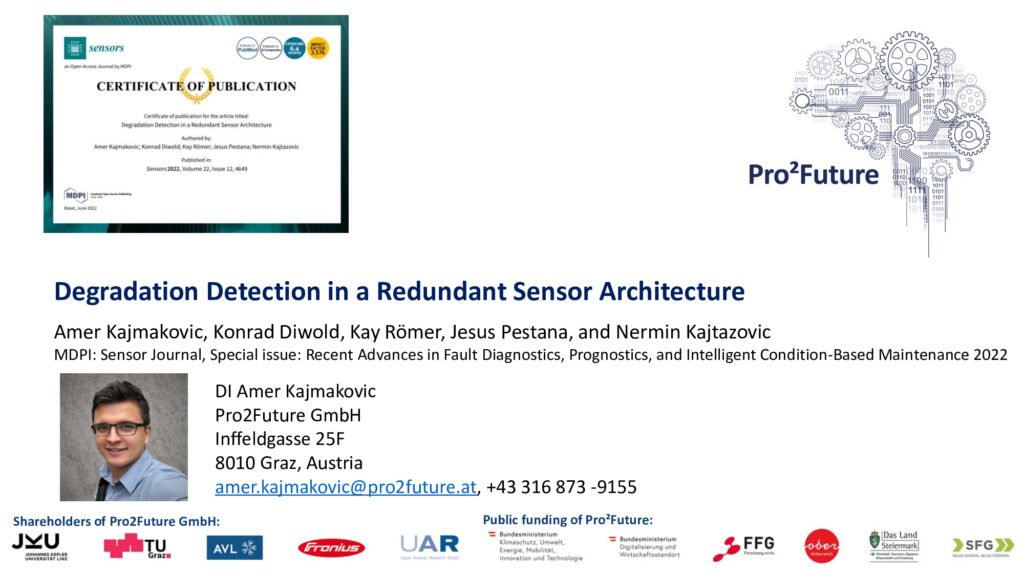 In this article, Amer shows how a redundant 1-out-of-2 sensor architecture can be improved to detect degradation and predict when the sensors will become unusable. Based on the prediction of the failure date, the worker can schedule the maintenance system accordingly and prevent it from entering the safe state – or shutting down – thus increasing the availability and maintainability of the system.