Wir freuen uns sehr, mitteilen zu können, dass die renommierte International Conference on Embedded Wireless Systems and Networks (EWSN) vom 3. bis 5. Oktober 2022 in Linz/Österreich an der Johannes Kepler Universität stattfinden wird.
Das Bidding-Kommittee, welches das EWSN Steering Kommittee davon überzeugt hat, die EWSN 2022 nach Österreich zu bringen, ist eine repräsentative und namhafte (in wissenschaftlicher, organisatorischer und technologischer Hinsicht) Zusammensetzung von Professoren und (Key-) Researcher renommierter Organisationen: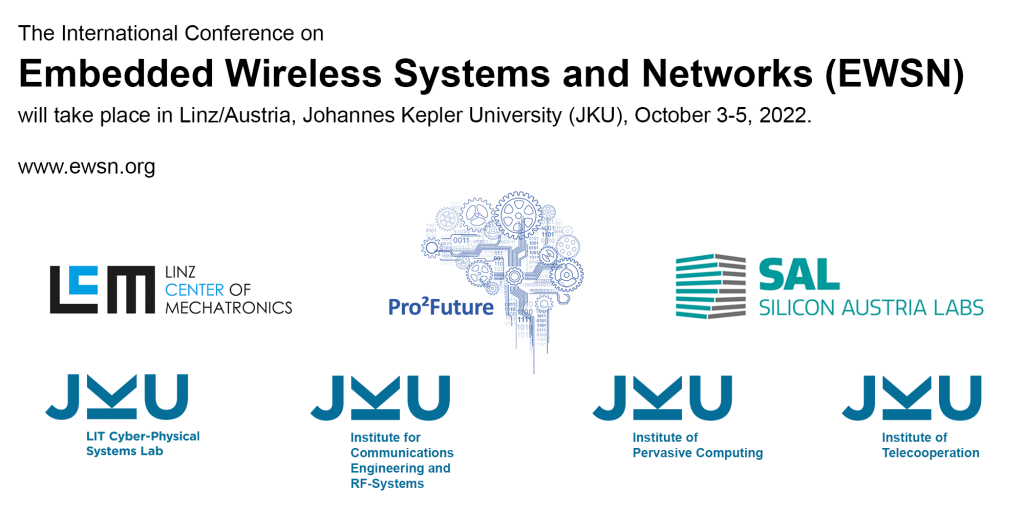 Wichtige Termine:
Conference Date: October 3-5, 2022
Full Paper Deadline: May 15, 2022
Notification of Acceptance: July 15, 2022
Early Bird Registration: August 08, 2022
Die Organisatoren der EWSN 2022 freuen sich, Sie im Oktober 2022 in Linz begrüßen zu dürfen!