JKU Career Day
Your Day. Your Chance.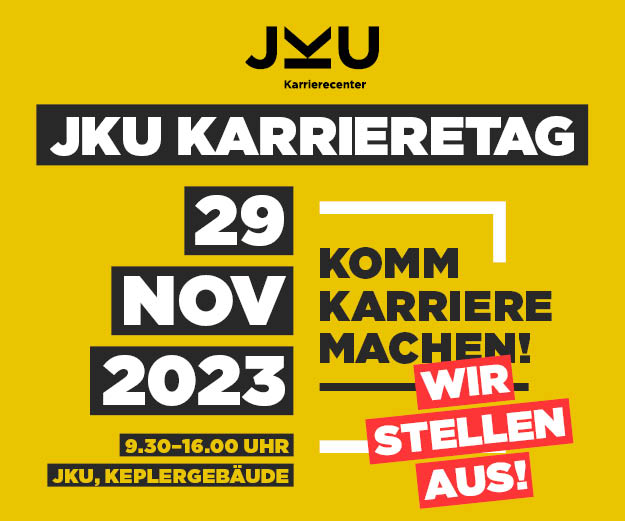 Join us at Linz's career fair, where success takes center stage by bringing together Upper Austria's most interesting companies with ambitious students and graduates.
This is your chance to participate in JKU Career Day, a unique opportunity to engage with company representatives from both Austrian and international businesses.
Why Attend?
It's a win-win for both job seekers and companies! JKU Career Day offers a platform for meaningful connections and fruitful collaborations.
Date and Time:
November 29, 2023
9:30 AM – 4:00 PM
Location:
JKU Campus, Linz