Georgios Sopidis, Bernhard Anzengruber, and Markus Laube published project research results from AREA 1 – Perception and Aware Systems, at The 15th ACM International Conference on Pervasive Technologies Related to Assistive Environments – PETRA 2022.
Georgios' article presents an assistant system for a manual industrial assembly process fully based on wearable sensors and identifying patterns of short in range and motion activities of hands (micro-activities). The performance of deep learning architectures is compared in the detection of screwing activities using different tools. The classification performance for our experiments is documented and in the final step, a recognition of 91.19% is achieved, using a CNN.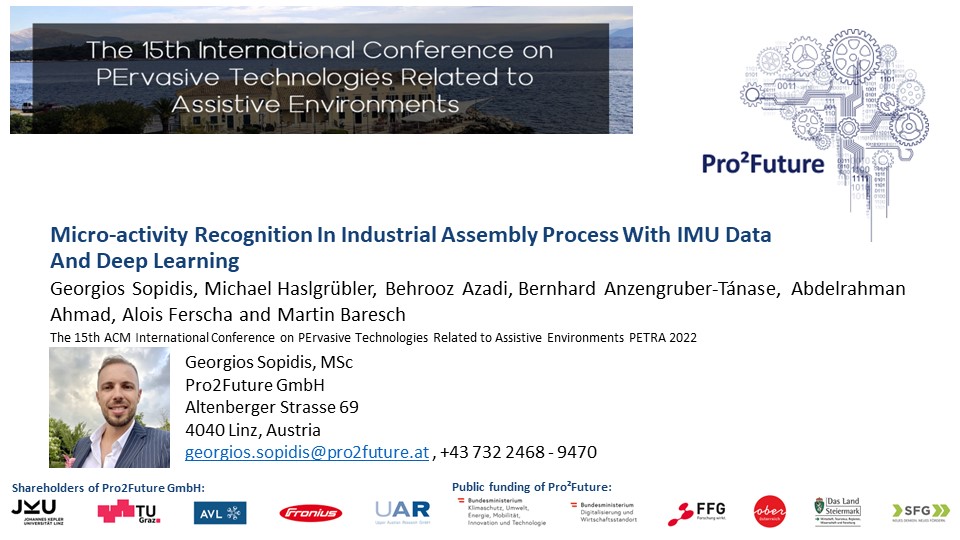 Bernhard's paper investigates which are the quantifiably best data sources, pre-procession steps, features, and machine learning algorithms to determine the correct execution of a specific work process in the manufacturing environment.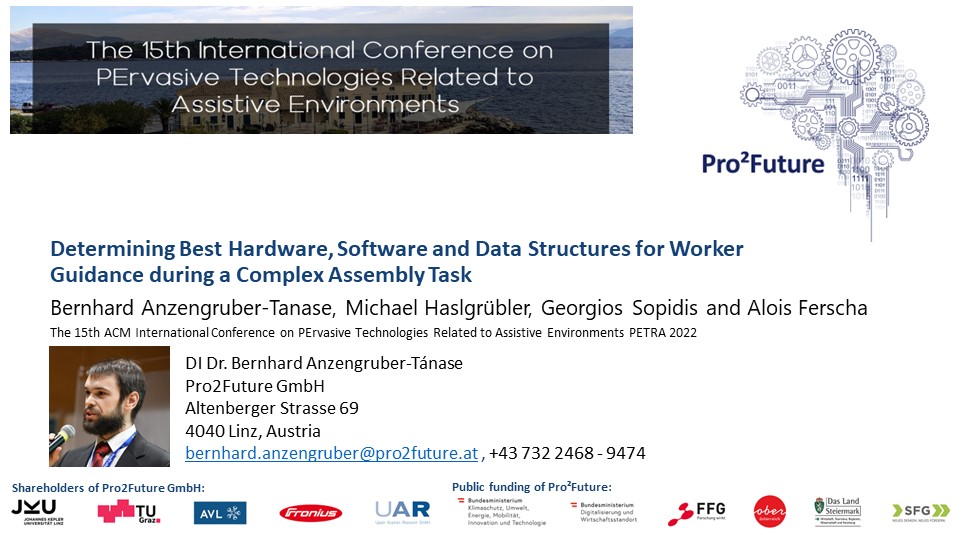 Markus' article presents an online assistance system supporting the welder through helpful information about the current welding quality to minimize costs time and effort required for a manufacturing process. Decoding and accentuating physical welding skills mathematically to an understandable data representation supporting the random forest classifier was the key task of this study.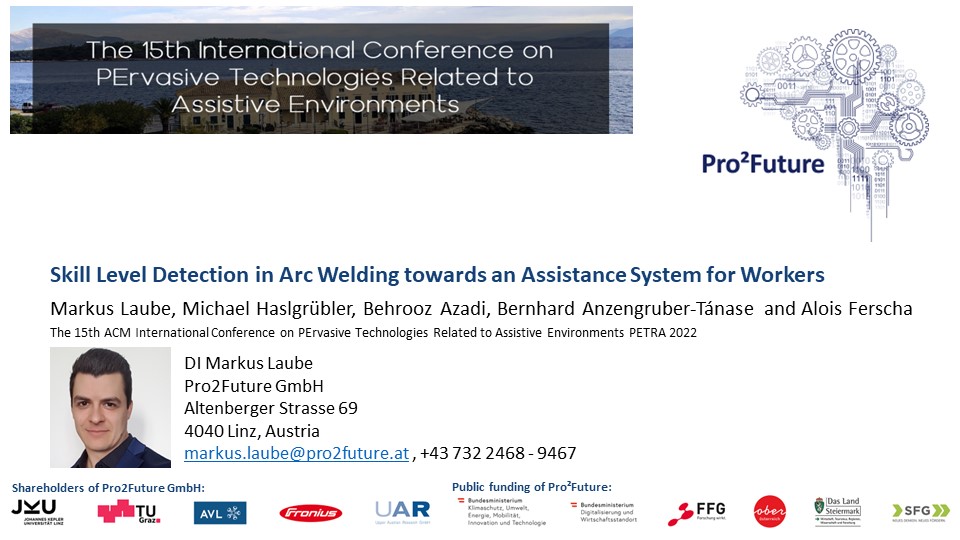 The paper "Determining Best Hardware, Software and Data Structures for Worker Guidance during a Complex Assembly Task" was awarded with the Best Technical Paper Award.
"Micro-activity recognition in industrial assembly process with IMU data and deep learning" was coauthored by Georgios Sopidis, Michael Haslgrübler, Behrooz Azadi, Bernhard Anzengruber-Tánase, Abdelrahman Ahmad, Alois Ferscha and Martin Baresch. https://doi.org/10.1145/3529190.3529204
"Determining Best Hardware, Software and Data Structures for Worker Guidance during a Complex Assembly Task" was coauthored by Bernhard Anzengruber-Tanase, Michael Haslgrübler, Georgios Sopidis and Alois Ferscha. https://doi.org/10.1145/3529190.3529200
"Skill Level Detection in Arc Welding towards an Assistance System for Workers" was coauthored by Markus Laube, Michael Haslgrübler, Behrooz Azadi, Bernhard Anzengruber-Tánase and Alois Ferscha. https://doi.org/10.1145/3529190.3529206