On December 15, all employees of Pro²Future gathered together online to celebrate a virtual Seasons's Greetings Party. The event was moderated by our CEO DI Gerd Hribernig and our Scientific Director Prof. Dr. Alois Ferscha!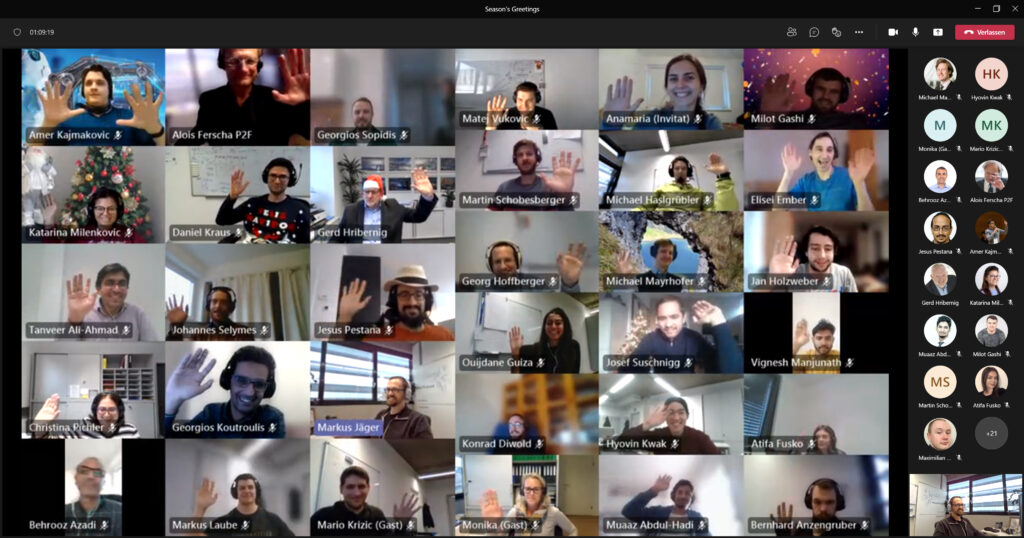 After recaping the very challenging but successful year 2021, an inspiring Christmas Story was narrated by Prof. Ferscha.
Pro²Future wishes Merry Christmas and a Happy and Healthy New Year 2022!