Milot Gashi published and presented project research results of Area 3 – Cognitive Decision Making, at the Fourteenth International Conference on Advanced Cognitive Technologies and Applications – COGNITIVE 2022 and at the MDPI Journal of Sensors. Milot Gashi received the BEST PAPER AWARD for his publication – Congratulations!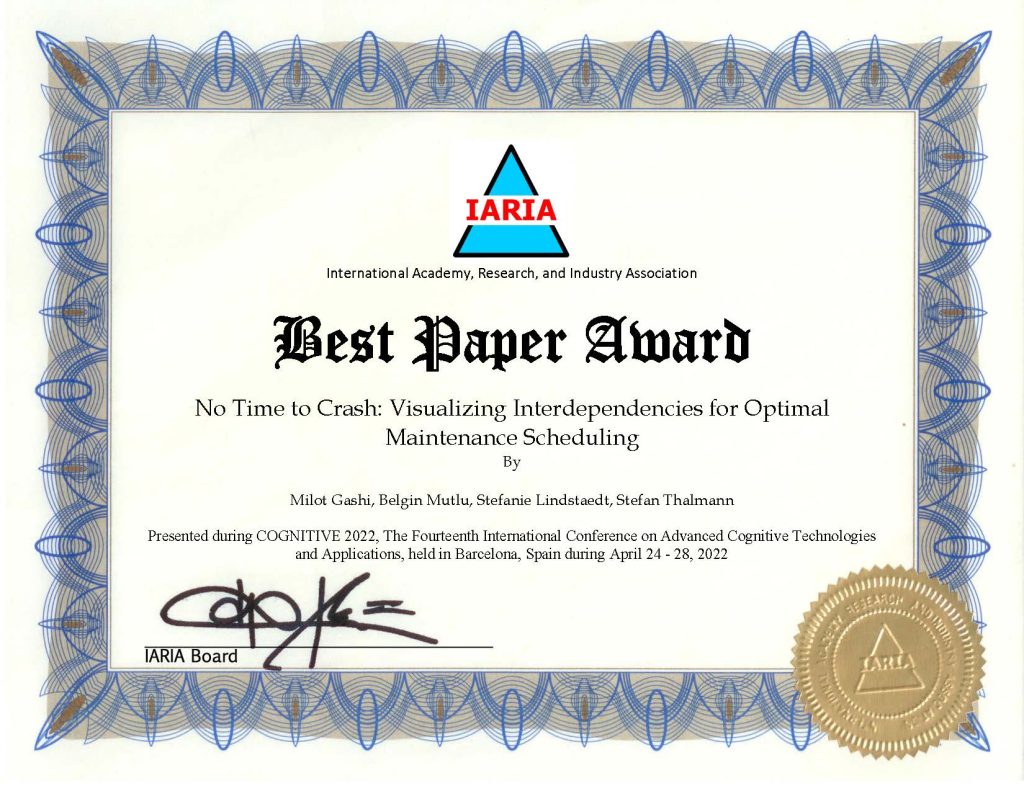 In the article, we introduce MEDEP, a novel maintenance event detection framework based on the Pruned Exact Linear Time (PELT) approach, promising a low false-positive (FP) rate and high accuracy results in general. MEDEP could help to automatically detect performed maintenance events from the deviations in the condition monitoring data.
"MEDEP: Maintenance Event Detection for Multivariate Time Series Based on the PELT Approach" was coauthored by Milot Gashi, Heimo Gursch, Hannes Hinterbichler, Stefan Pichler, Stefanie Lindstaedt, Stefan Thalmann. https://doi.org/10.3390/s22082837
"No Time to Crash: Visualizing Interdependencies for Optimal Maintenance Scheduling" was coauthored by Milot Gashi, Belgin Mutlu, Gursch, Stefanie Lindstaedt, Stefan Thalmann.