From November 2nd to 4th, the ISM 2022, the International Conference on Industry 4.0 and Smart Manufacturing, took place in Hagenberg, Upper Austria, hosted by the University of Applied Sciences Upper Austria, Campus Hagenberg. Our Scientific Director, Prof. Alois Ferscha, was invited to give a Keynote on the topic "Industrial Innovation Post Digitalization".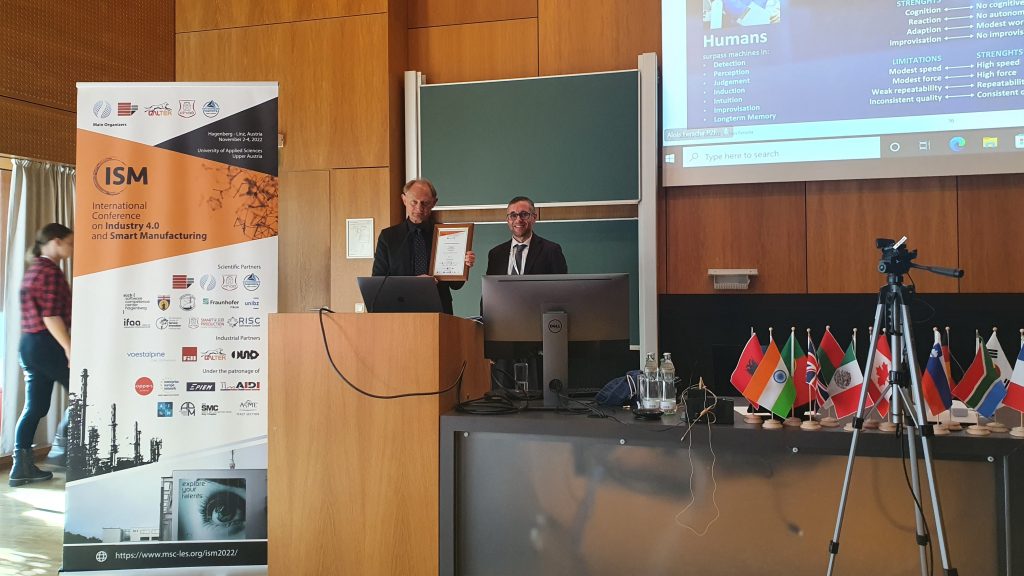 More information: https://www.msc-les.org/ism2022/program/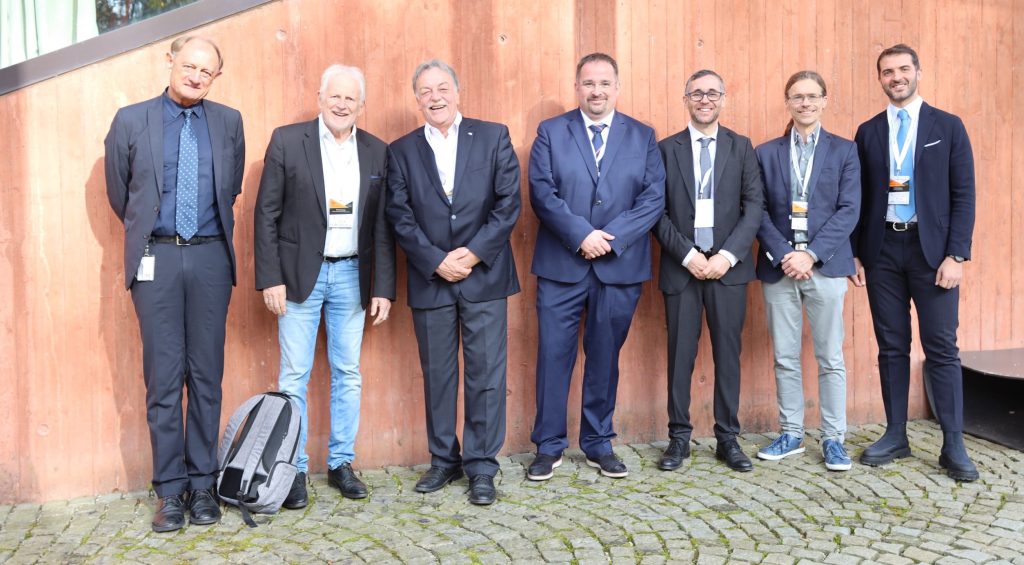 Abstract:
Envisioning a foreseeable "post digitalization" era in industrial innovation, we identify massive potential in the miniaturization and autonomation of seamlessly embedded AI technologies towards a groundbreaking, rigorous and ubiquitous "cognification" of industrial systems. Current trends include the deployment of AI technology in industry, involving centralized, edge and cloud-based back-end AI, with very complex algorithmic machine learning strategies, massive computational effort for model training and inference and intricate generation and handling of huge data sets. Our research, in contrast, aims for a radically miniaturized, radically dispersed, federated, resource- efficient, low power, low algorithmic complexity, live, online, human brain inspired, real-time AI that operates on- device, and reliably even in harsh environments. We attempt for autonomic on device AI, and its amplification to collective on-multiple-device AI. Thus, we address (i) the miniaturization of AI systems (hardware, algorithms, methods), (ii) the orchestration of dispersed AIs, (iii) the opportunistic self-organization of limited resource ensemble AIs, (iv) reinforcement-, federated- and transfer-learning models and methods to operate embedded AIs, as well as (iv) the mapping of all the related findings into the cognification of products and production systems of the future.