At the 25th International Conference on Model Driven Engineering Languages and Systems MODELS 2022 Cosmina-Cristina Ratiu received the Best Paper Award for her Publication "Reactive Links Across Multi-domain Engineering Models" (Cosmina-Cristina Ratiu, Wesley K.G. Assução, Rainer Haas, Alexander Egyed).
https://doi.org/10.1145/3550355.3552446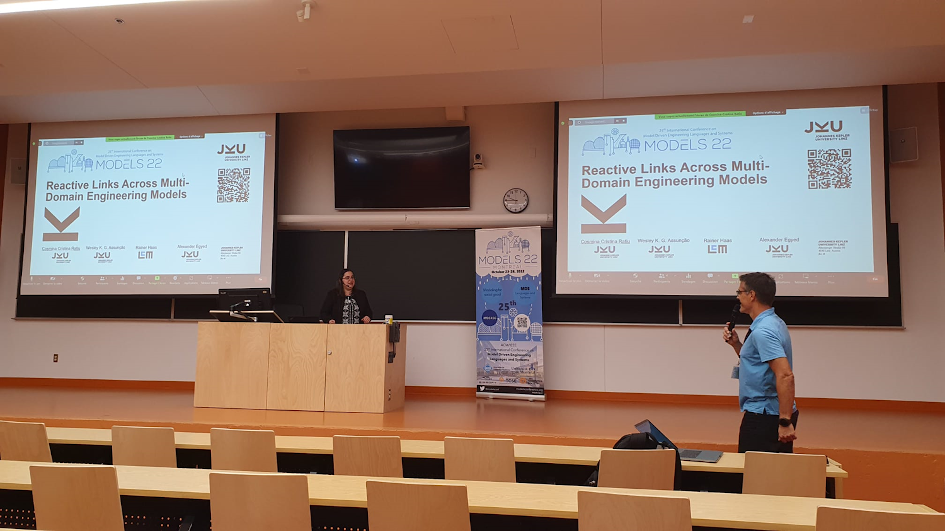 Cosmina's article presents a way to link very granular property values between different models, across the boundaries of tools and domains. These links are then used to maintain the consistency of cross-model dependencies by either propagating changes across the links, or highlighting constraint violations between the linked elements. The feasibility and performance of the solution were evaluated on two engineering scenarios developed in partnership with Linz Center of Mechatronics.