"From Technology to Business Model" was the motto of the Business Planning course at FH CAMPUS 02 in the Innovation Management course.💡
The course took place in cooperation with the research facility Pro2Future GmbH in Linz and Graz.
Pro2Future GmbH derives from "Products and Production Systems of the Future" and researches and develops cognitive products and production systems that go far beyond Industry 4.0. 🚀
The innovation management students had the task of finding areas of application for these newly developed technologies and developing business models based on these "application innovations".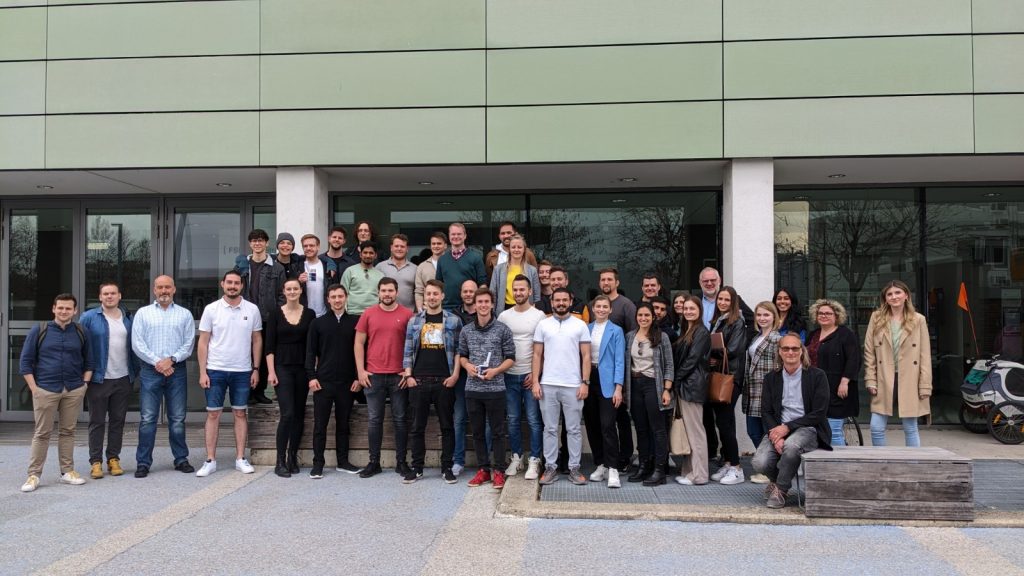 CEO Gerd Hribernig on the cooperation with the Department of Innovation Management: "For our young researchers, the implementation of their research results in many applications is an interesting challenge. The joint workshop with students studying innovation management had the motto "Pimp my Idea" for Pro2Future and brought us many new application ideas and business opportunities as well as interesting insights into the methods of innovation managers. The joint work was a complete success for us and opens up another way of bringing research results to successful commercial implementation in a short way."
Participants Pro²Future: Markus Laube, Markus Brillinger, Josef Suschnigg, Ouijdane Guiza, Muaaz Abdul Hadi und Gerd Hribernig
#businessplanning #innovation #innovationsmanagement #fhcampus02
https://www.linkedin.com/feed/update/urn:li:activity:7057242827776245760